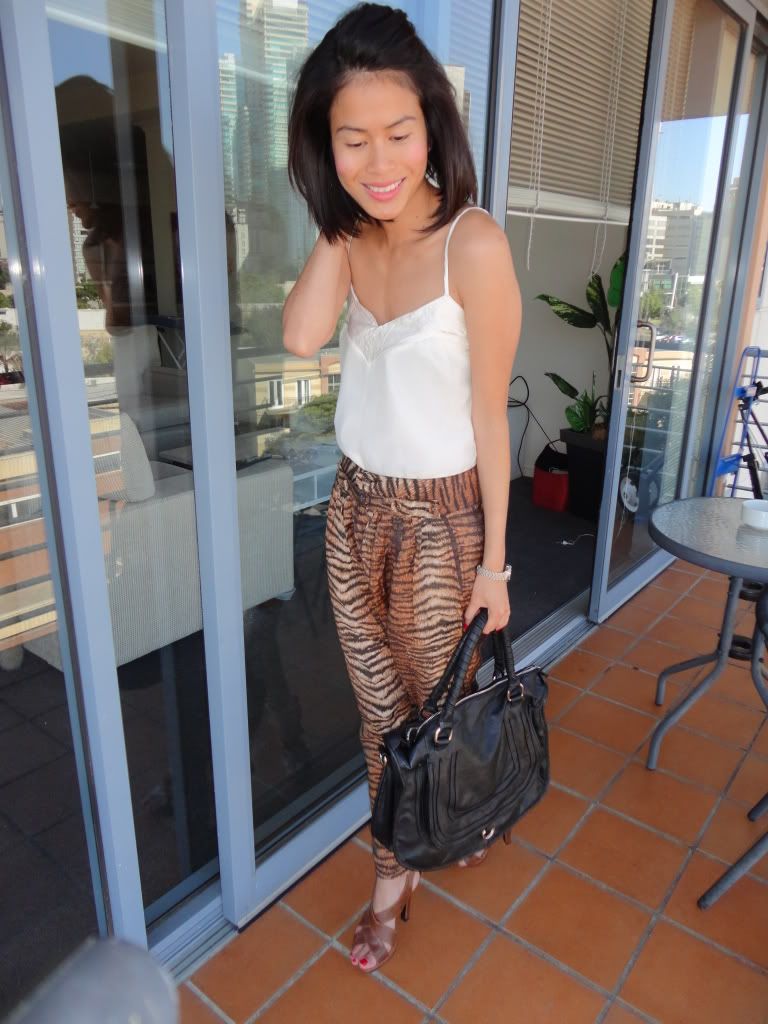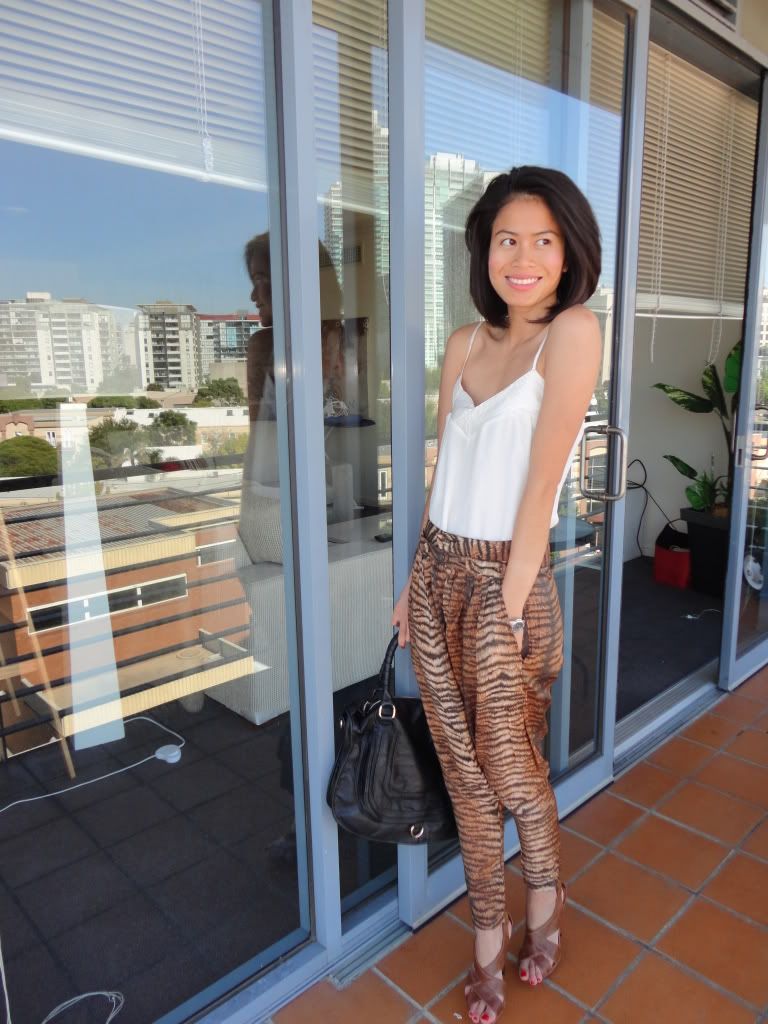 (Unknown brand tiger print pants, Wish mesh top, Tag Heuer watch and unknown brand Chloe-esque bag)

No no. Not tiger woods.. the print! Animal print is everywhere this season and I had to oblige. I love how it gives the outfit instant character and an insight to my personality.
I'm starting an internship next week with an Australian designer called Jayson Brundson. He's amazing! Super exciting times.

On a side note, my boyfriend's mother purchased me this bag not too long ago. I absolutely adore it (reminds me of Chloe) however, what is everyone's thoughts on it? Is being similar almost as bad as purchasing a knock off?

Thank you to those that have followed my blog so far, means the world to me! For others out there, please don't forget to follow me – giveaway coming real real soon (open to international readers!)
Stay chic!
x
the bare canvas