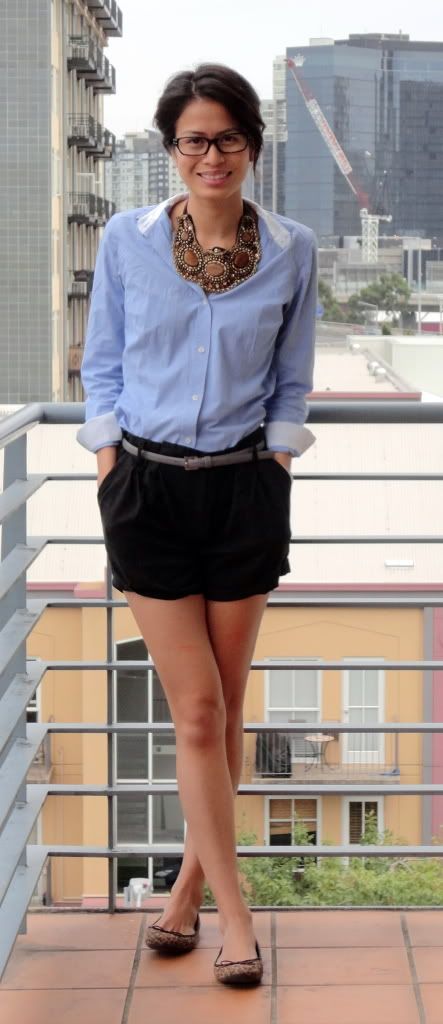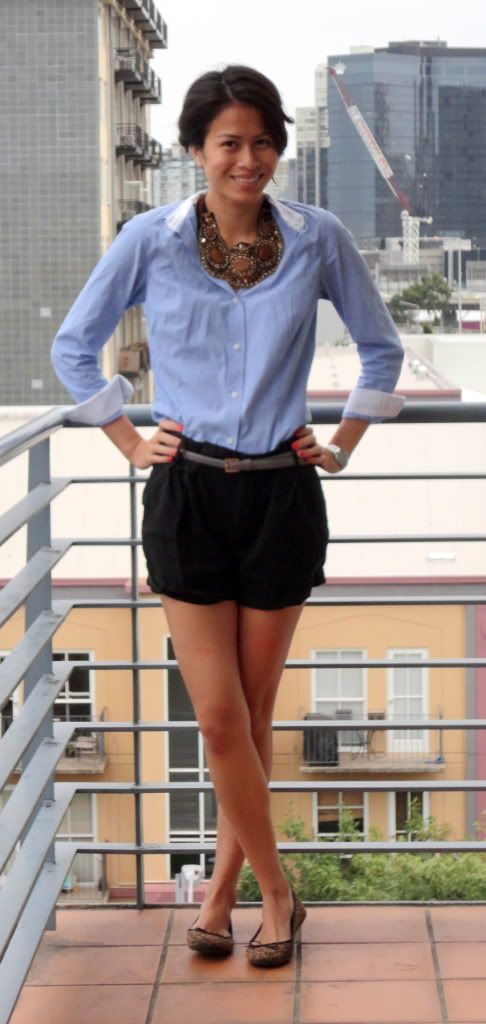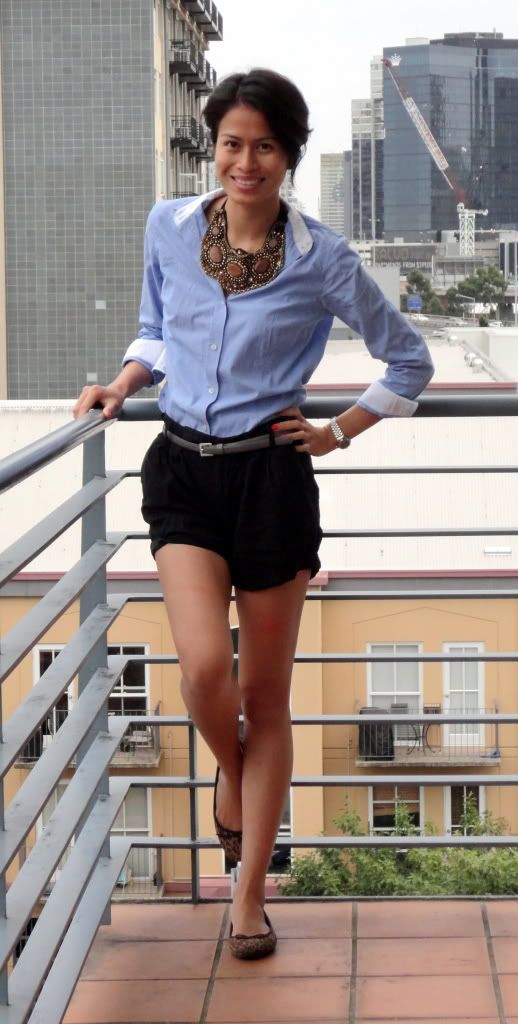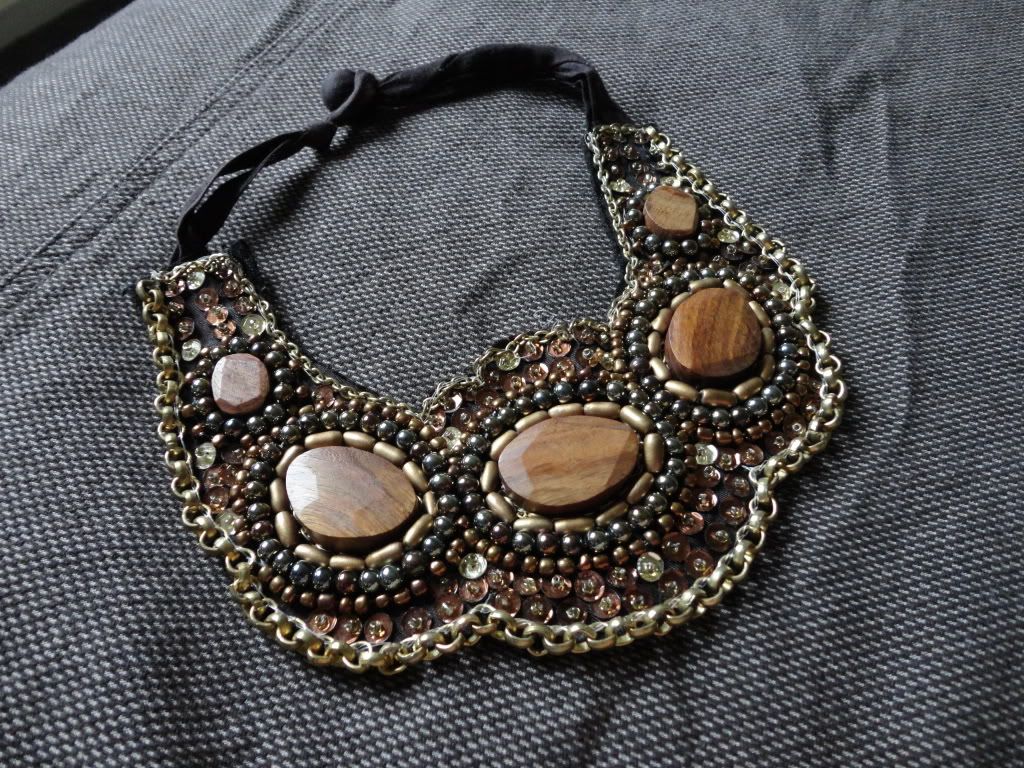 (Zara shirt, Witchery shorts, H&M leopard print ballet flats, Portmans belt, Diva statement necklace, Tag Heuer watch)
I've recently realized that when I compare my outfits to the rest of the style goddesses, I'm fairly commercial. I'm definitely with the other 75% of the world. Hope that's not a bad thing. It is because of the work I'm in, I live in business shirts. Thank god for accessories, it helps us girls stand out in a man's world.
Soon to come - a preview of my accessories closet. It's insane!
Yup and for those that are wondering, I am four eyes (sometimes!)
x
the bare canvas