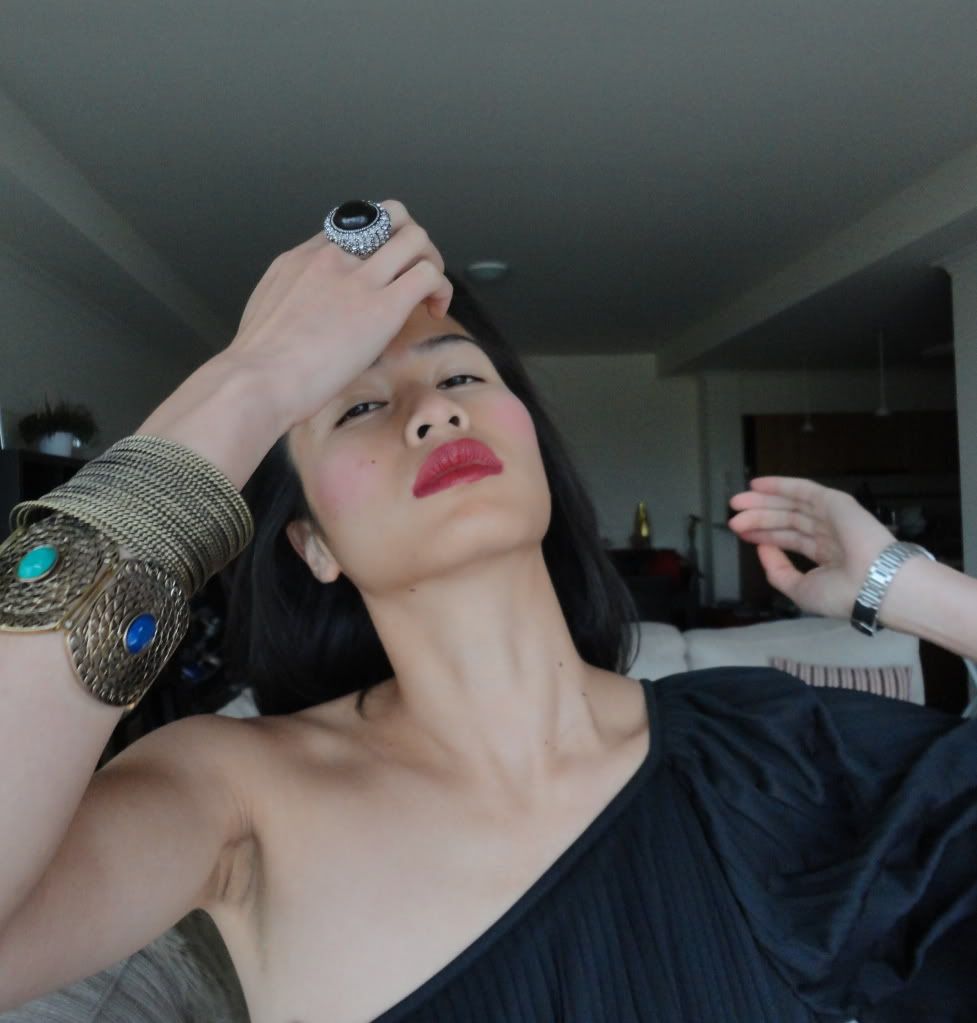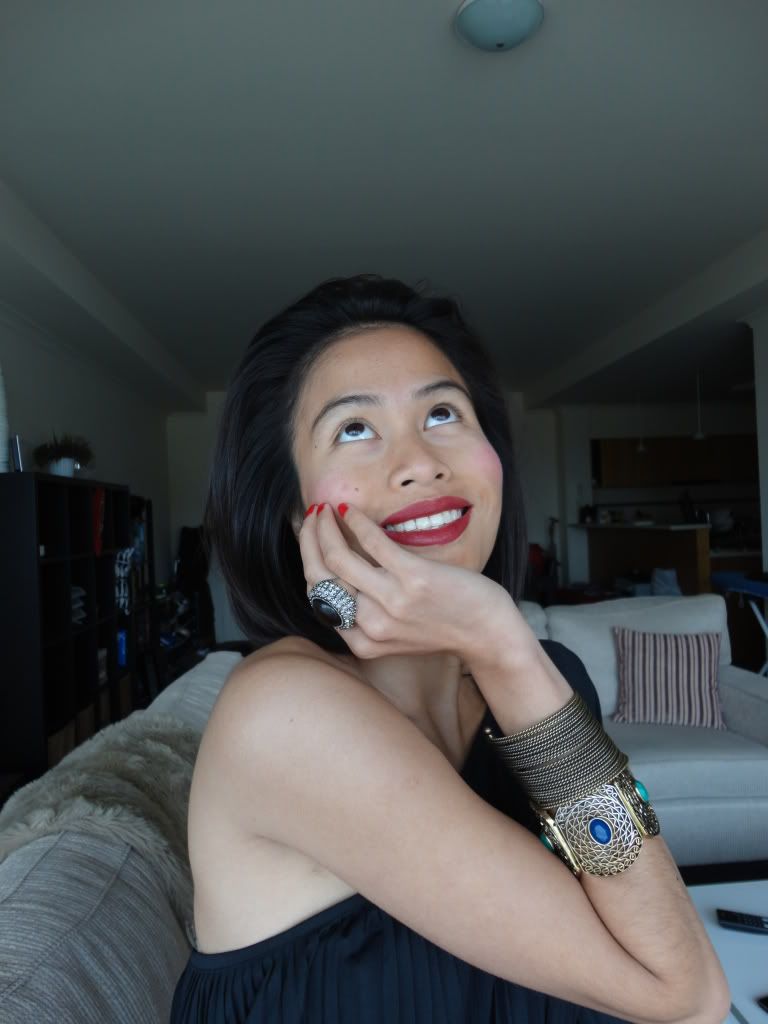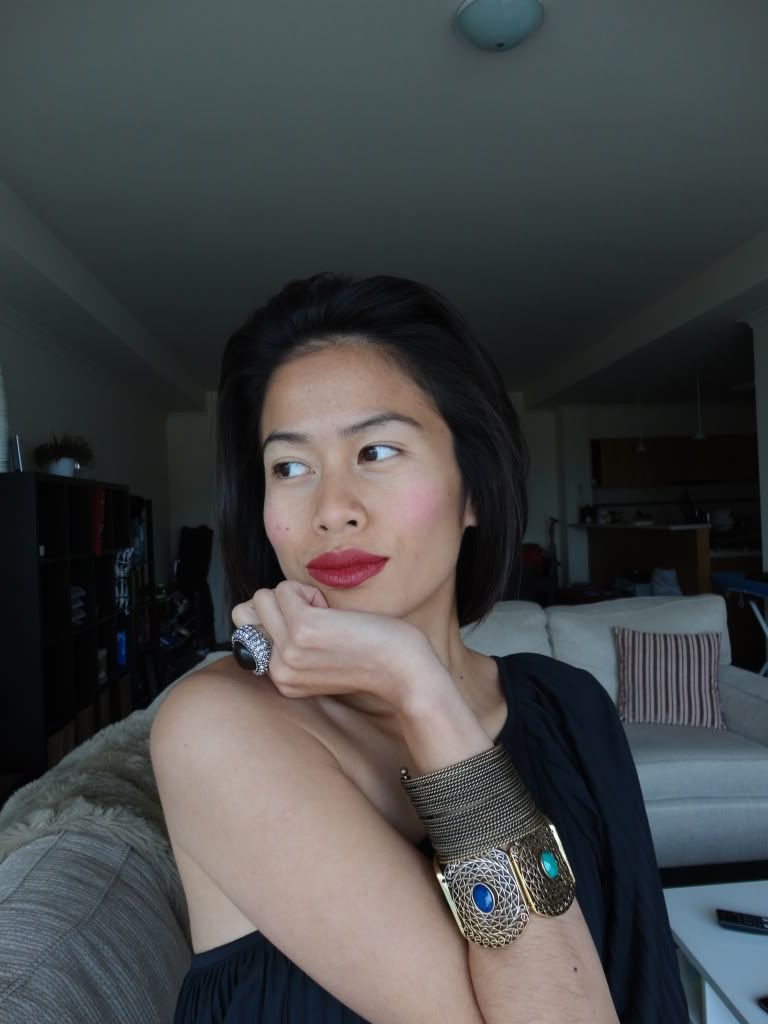 (Glassons one shouldered pleated dress ($10!), Lovisa jewelled bracelet, Diva chained cuff, Collette diamante ring)
The weather today in Melbourne was rather blah so I decided to do an inside shoot. Armed with my accessories and a one shouldered LBD, I went to work!
I never realised how difficult profile photos were to take. On a side note, nail polish colour is called "Cardinal Sin" - how fitting!
Let me know what you think
x
the bare canvas
P/S: I'm working on a post about "Introductions". If you'd like to ask me any questions - fire away!