This will be by far the easiest lasagne you will ever make! Whenever I cook, I use measurements like - a handful or a dash or a "whatever you think is realistic" amount. This recipe fed me and my boyfriend 2 dinners and a lunch.
Things to purchase:
1. Onion and garlic
2. Mince meat (500 grams)
3. Ricotta cheese (400 grams)
4. Celery sticks (3 sticks)
5. Mushrooms (10 button mushrooms)
6. Mozerella cheese
7. Lasagne sheets
8. Pasta sauce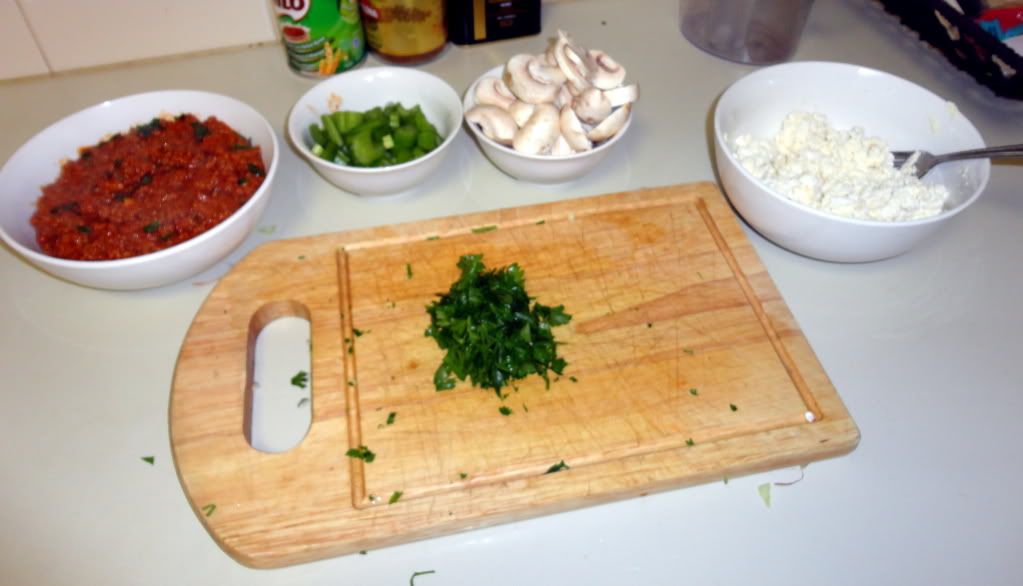 Left to right
1. Meat sauce - Cooked mince meat with pasta sauce, onions and garlic (topped with italian parsley)
2. Celery sticks that have been chopped up
3. Button mushrooms that have been chopped up lengthwise (semi annoying to balance lasagne sheet on an uneven base)
4. Cheese sauce - Ricotta cheese and a little Parmesan (if you have any) with salt and pepper to taste
Okay so your prep and cooking is done - let's get layering!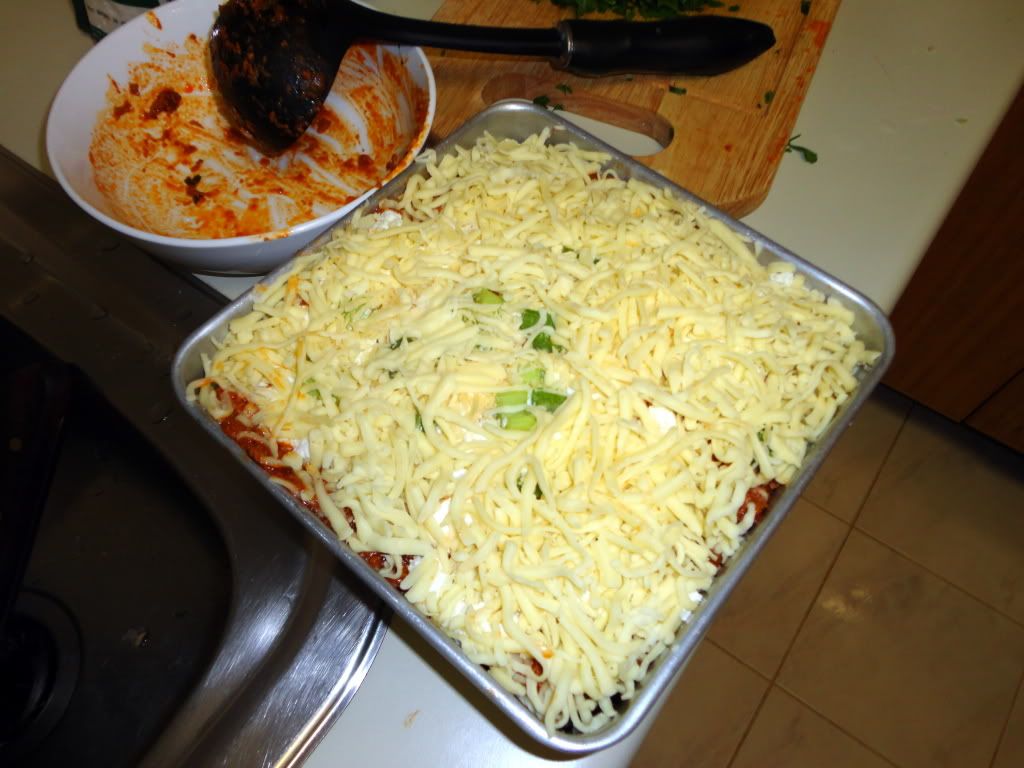 First comes the meat sauce then a lasagne sheet (FYI - soak your lasagne in boiling hot water to soften them up before layering). Next layer - meat sauce, celery and mushrooms and cheese sauce and lasagne sheet. Repeat this process 2 more times and top it up with a mozerella!
Pop it in the oven for 20 minutes in a 180 degrees oven or until it is golden brown (have always wanted to say that!)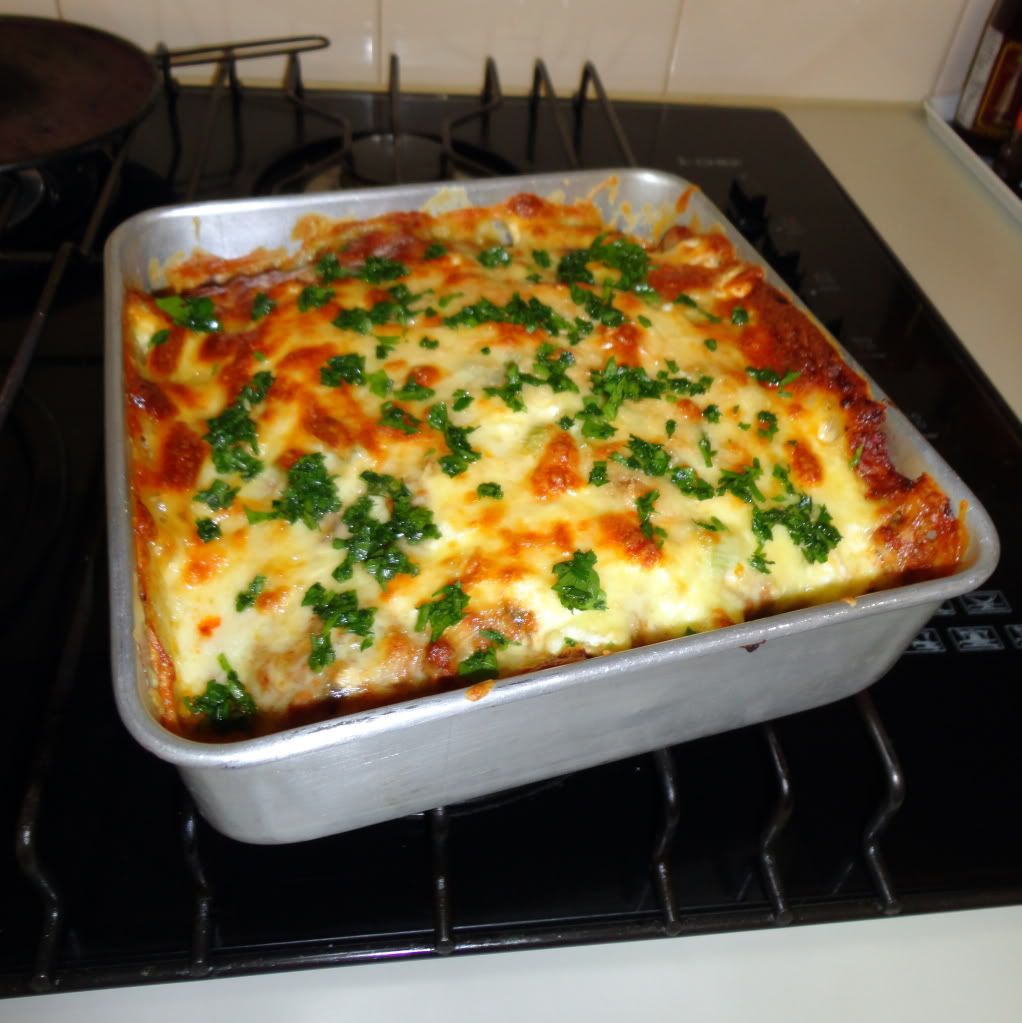 Serve with a side of mixed green salad and down the hatch it goes!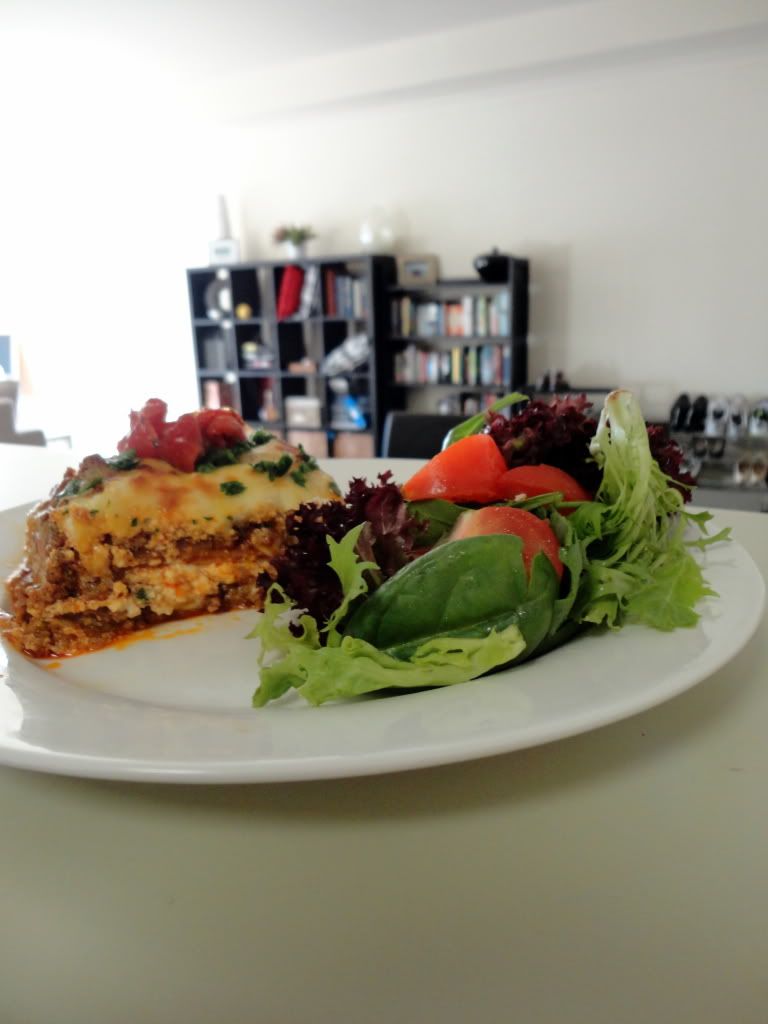 Happy trying everyone! Let me know how yours turned out.
x
the bare canvas